It has a supersonic name and also provides the customer with super-fast data that provides insight into the condition of the track. After a successful mission in the outskirts of The Hague, the Rail Roadrunner is now integrated into the measurement process Eurailscout.
"We did a baseline measurement in the outskirts of The Hague," says Remco van Haren, NDT specialist level 3. He was involved in the services where the RailRoadRunner, had inspected the rail with ultrasound. "The Rail Roadrunner is a trolley that the ultrasonist runs over the rail to take the ultrasound data," explains Remco. "He sees the recorded data on a screen; it is actually as if he is lying next to the rail and looking at the rail from the side. In the office, we analyze the data and create a report for the customer with the location and details of defects and flaws of the track".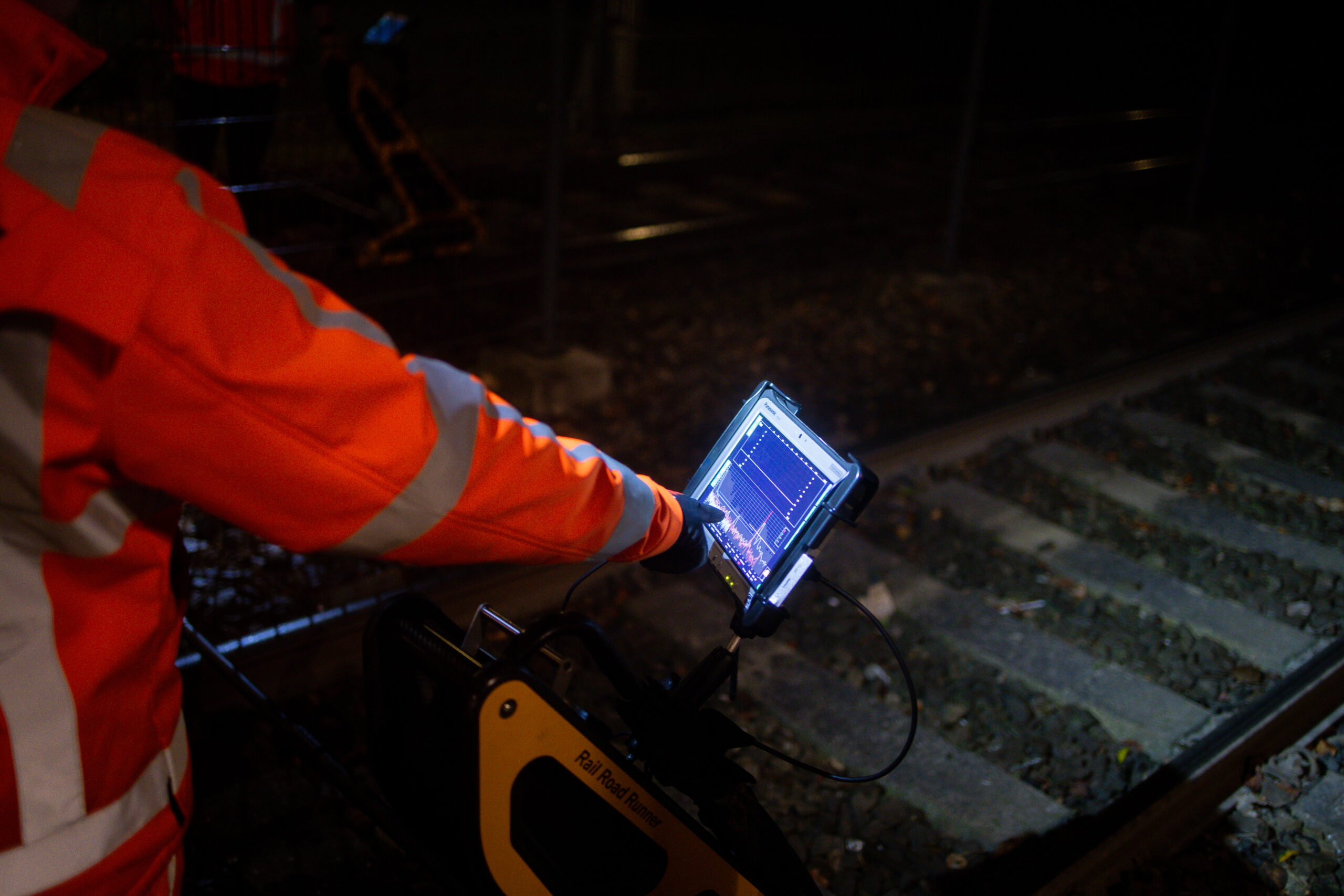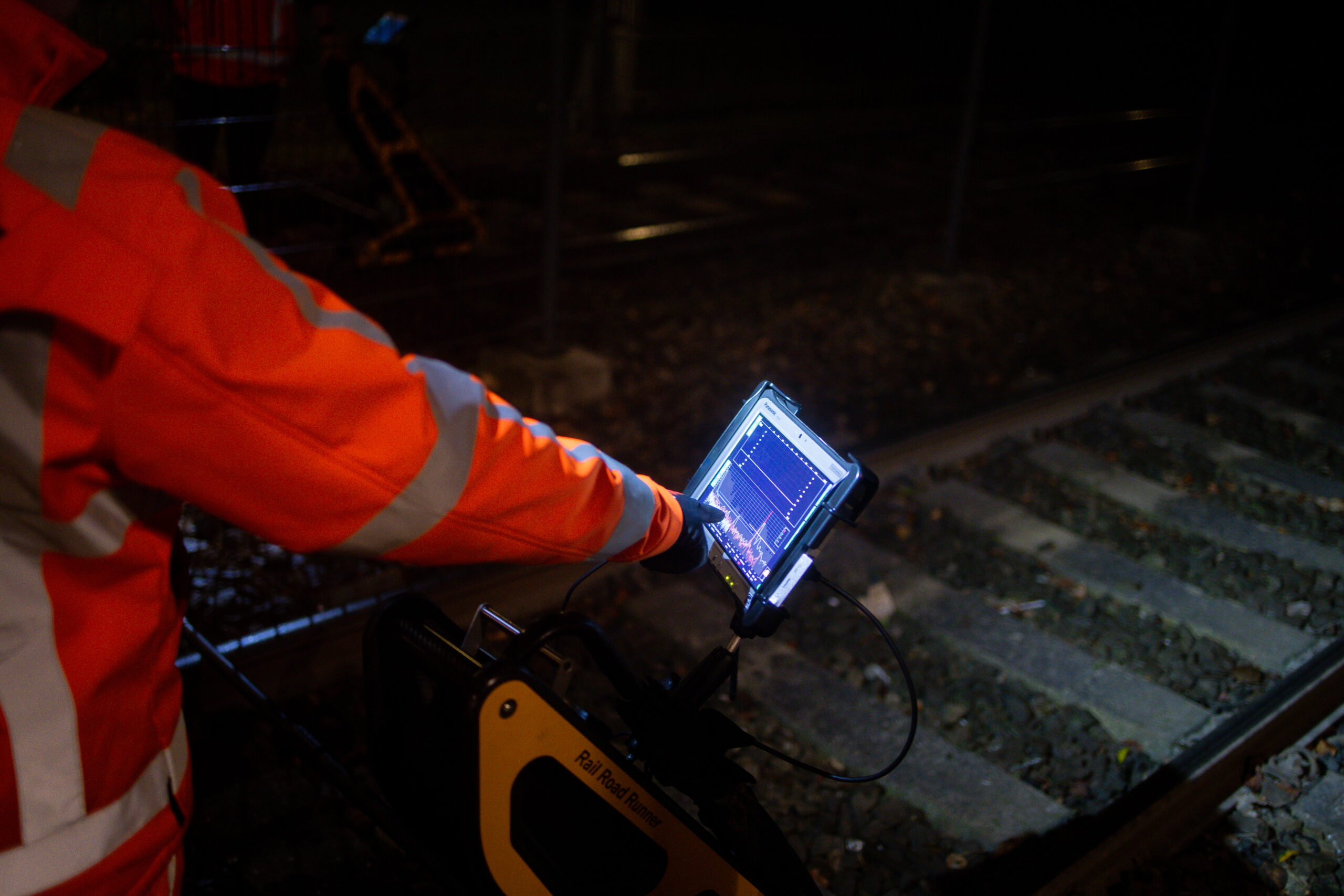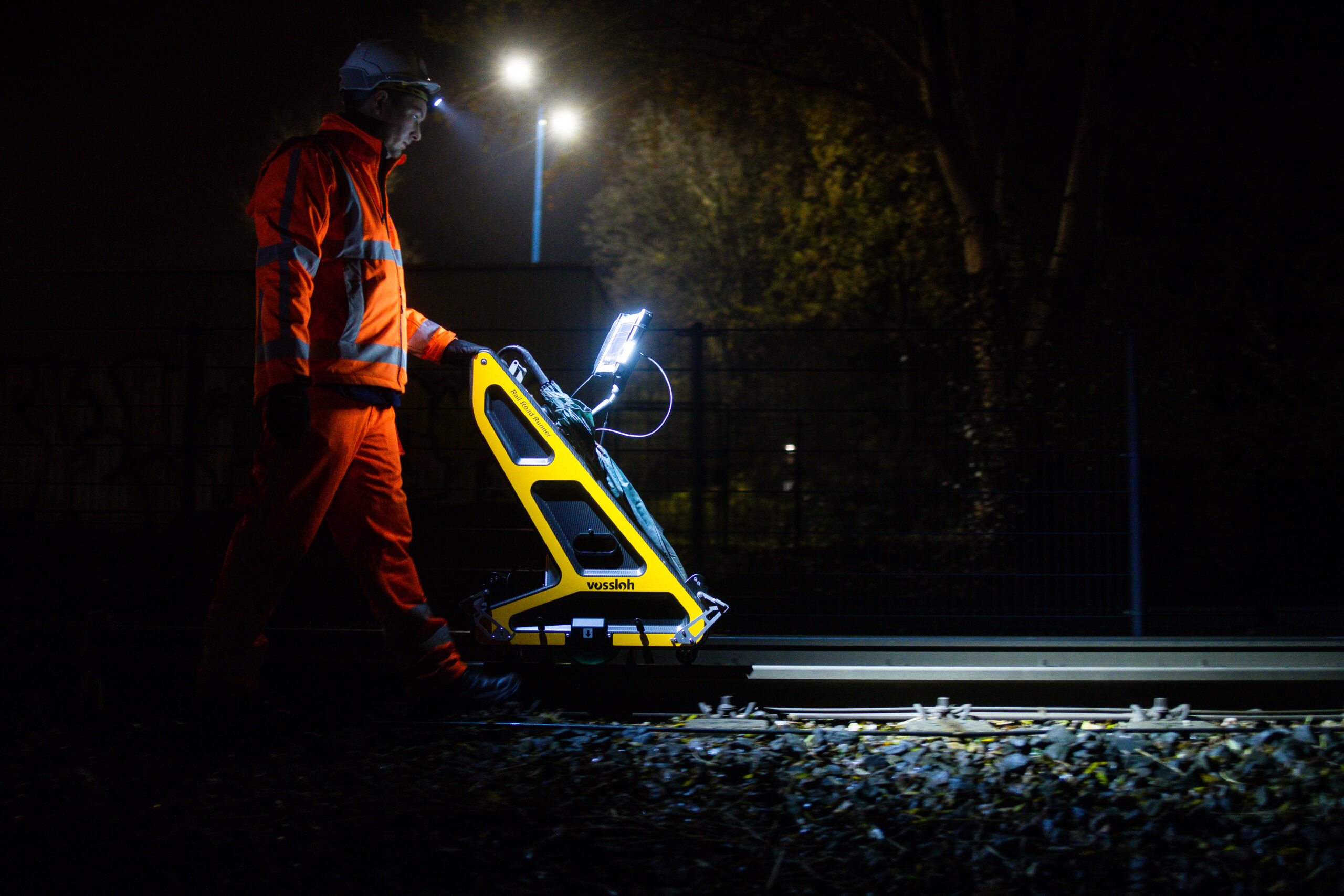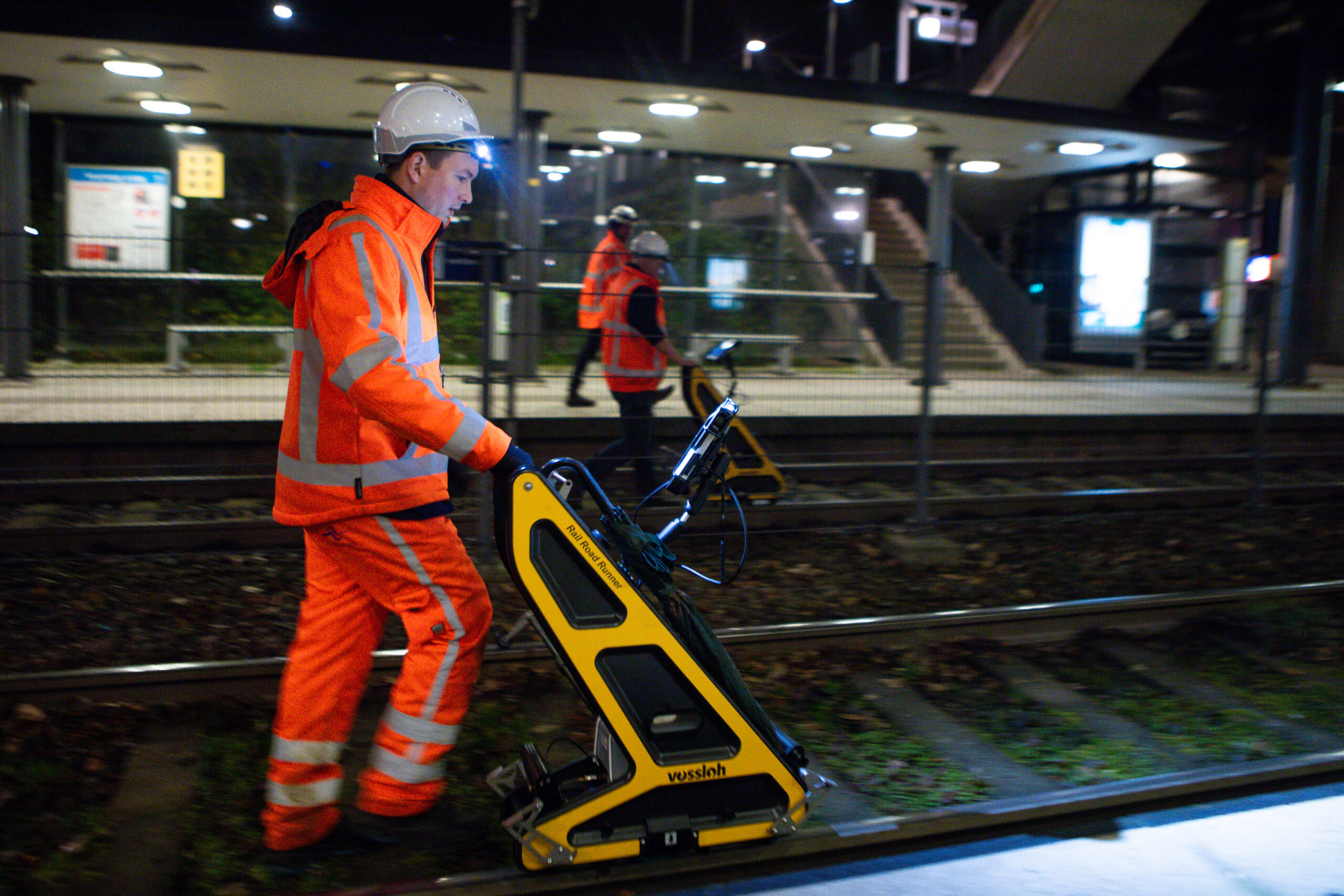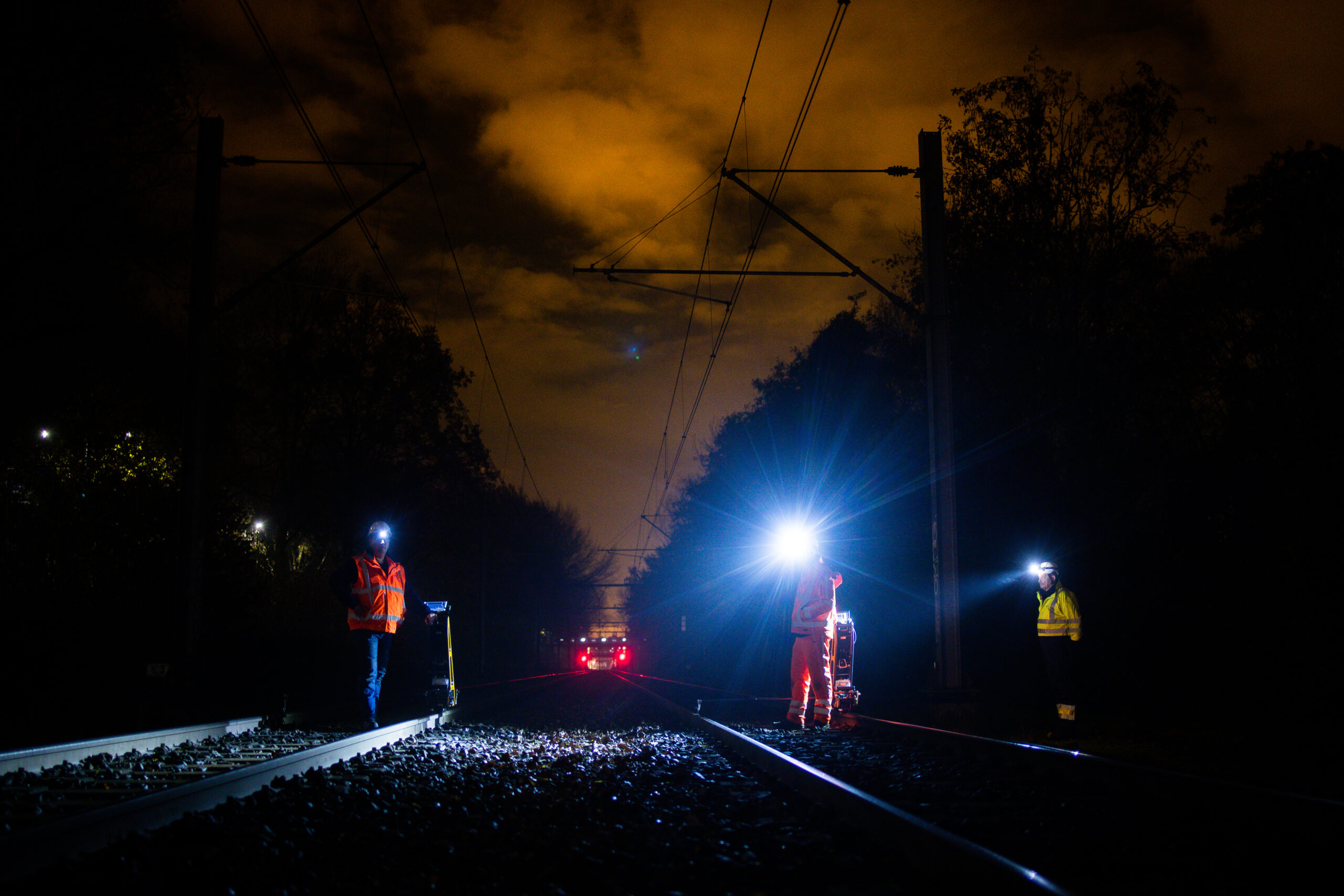 Sustainability
The client was satisfied with the reports and results. An additional advantage is that the maintenance colleagues can repair the heavily classified defects immediately. The two ultrasonists who work with the RailRoadRunners are also enthusiastic. "The application is different and that takes some time to get used to, but the result is impressive," says Remco. "The advantage is that we can measure with the RailRoadRunner in places where our UST02 measuring train difficulty or cannot measure. But we put the Rail Roadrunner also in places where the measurement train would otherwise not come. Which is more durable, we train less mileage and saves CO2 emissions.
Opportunities
In addition to this successful assignment, there are of course also possibilities to deploy the RailRoadRunners at other customers. These supersonic RailRoadRunners can therefore be used to measure both light rail and heavy rail. Furthermore, our translation process will ensure that it can also be delivered in customer monitoring systems.