EURAILSCOUT's head office is located in Amersfoort (NL); it also has branch offices in Berlin (Germany), Paris (France) and Bologna (Italy). From these bases, we deliver infrastructure monitoring services to customers who are located throughout Europe.
EURAILSCOUT carries out measurements and analyses on the track for infrastructure managers who are located in a range of European countries. In recent years, EURAILSCOUT has signed contracts with customers in many different countries.
These are just some of the projects that EURAILSCOUT has worked on in recent years: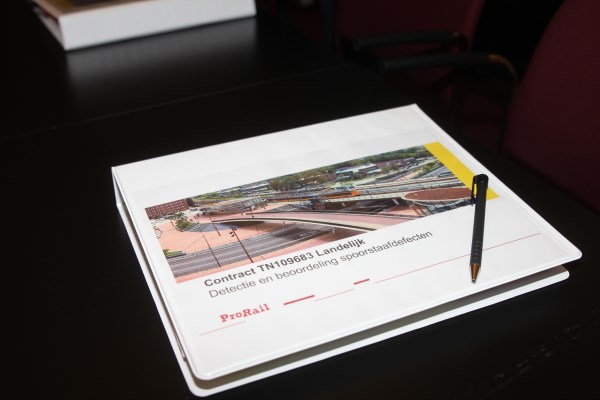 Working for ProRail, EURAILSCOUT is carrying out measurement activities and video inspections on most of the switches located in the Netherlands. This is done using the SIM wagon, which keeps the disruption to regular rail traffic to a minimum. The Netherlands has the greatest density of railway users in the European Union and the fourth greatest user density in the entire world. This means that it is very important to ensure that the measurement activities disrupt regular rail traffic as little as possible.
In early 2016, EURAILSCOUT and Deutsche Bahn (DB Netz AG) in Germany renewed their partnership, with a SIM wagon being used to map out the track geometry in and around the stations at Munich and Stuttgart.
We also worked with Deutsche Bahn (DB Netz AG) in 2017 and 2018 on the further optimisation of our SIM-based switch measurement process. Following this, in 2019 we won a two-year contract under which we carried out switch measurements throughout Germany in two separate campaigns.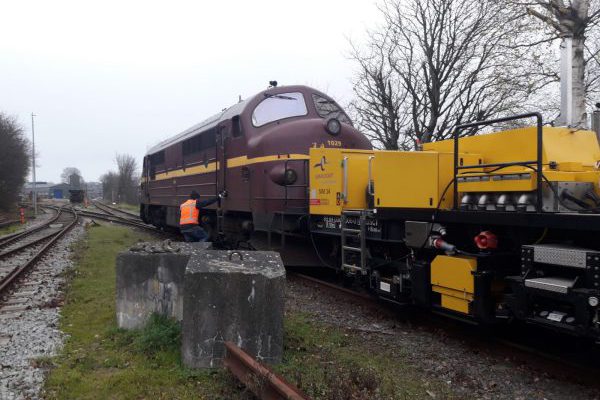 Since 2013, EURAILSCOUT has been performing inspections for Banedanmark on behalf of the Danish rail network. Under our agreement, we inspect the track geometry, the rails and the overhead lines.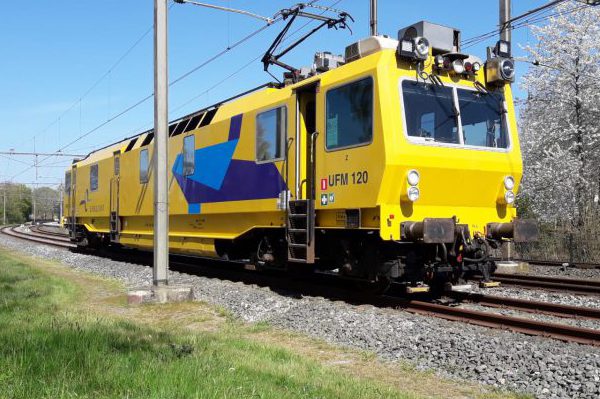 In work commissioned by Infraspeed, four times a year EURAILSCOUT has been carrying out measurement and inspection work on the track geometry, rails and overhead lines of the Dutch High Speed Line ('HSL-Zuid') since it opened in 2009.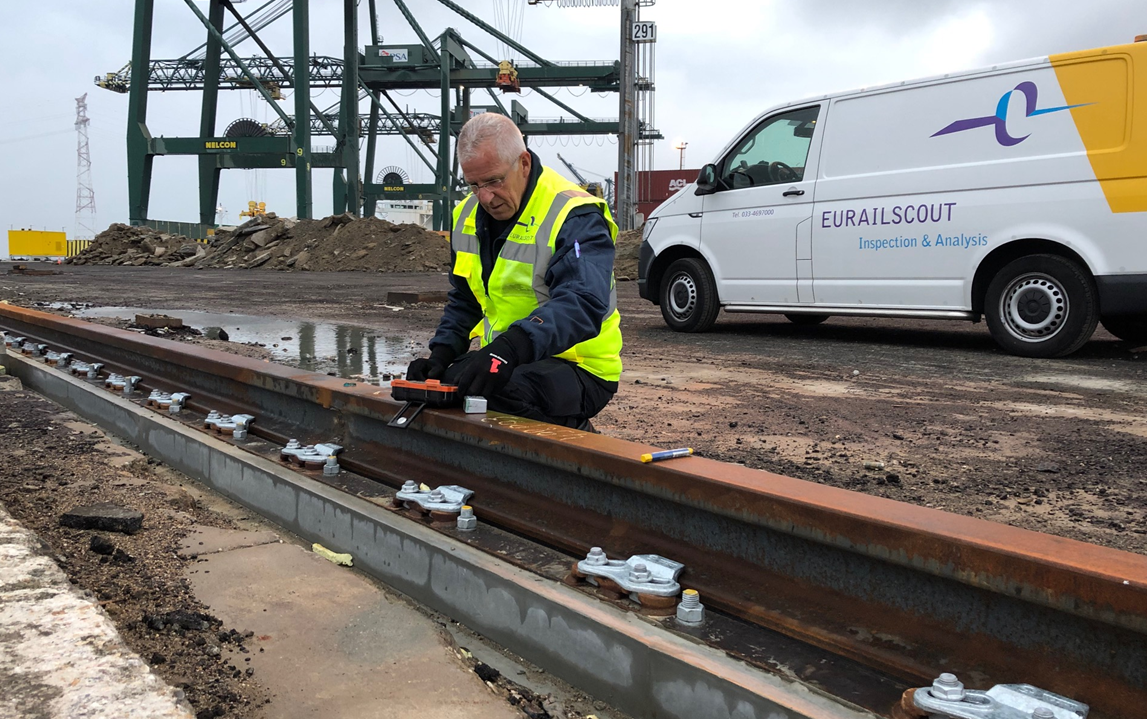 NDT measurements in Belgium
In 2019 in Belgium, EURAILSCOUT carried out manual measurements in the vicinity of the Port of Antwerp. These NDT measurements were even more challenging than usual, because the track has been laid in concrete and first had to be cleared of mud and sludge.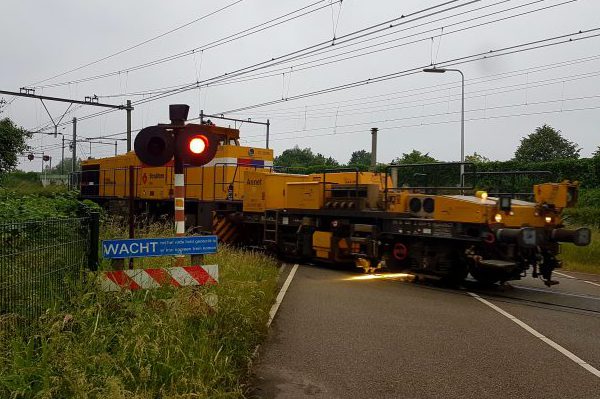 Working on behalf of the maintenance contractors
EURAILSCOUT carries out video inspections and switch measurements on behalf of the maintenance contractors AssetRail and Strukton Rail, this work being an important link in these contractors' maintenance management process.